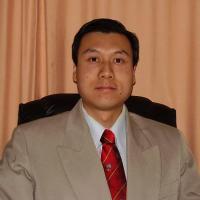 Dr Samuel C. Kuo (MBBS Hons FRACS) Consultant Robotic and Laparoscopic Surgeon Upper Gastrointestinal & Hepatopancreatobiliary Specialist Clinical Senior Lecturer
Memberships and Committees
Dr Kuo is a professional member of the Royal Australiasian College Section of Upper GastroIntestinal Surgery (RACS), the ANZ Hepatopancreatobiliary Association (ANZHPBA), the ANZ Gastroesophageal Association (ANZGOSA), the Gastroenterological Society of Australia (GESA), and the Sydney Upper Gastrointestinal Surgical Society (SUGSS). Dr Kuo is a senior lecturer at Macquarie University (ASAM), a clinical associate of the University of Sydney. Previously, he was also conjoint associate lecturer of the University of NSW. He is responsible for supervising surgical trainees for the Royal Australasian College of Surgeons, and mentoring postgraduate doctors as part of the Clinical Training Committee in the Northern Sydney Health Network.
Research Interests
His research interests commenced with a scientific appointment at the Garvan Institute for Medical Research (2005) & a clinical fellowship at the NSW Cancer Institute (2007). For his work in the field of pancreatic cancer and colorectal liver metastases, he was presented with the Clinical Fellow's Award by the NSW State Minister for science and research.
Professional Overview
He is an honours graduate of the University of Sydney and a fellow of the Royal Australasian College of Surgeons. He completed specialist training in the field of OesophagoGastric & Hepatopancreatobiliary Surgery, and gained further experience in Liver Transplantation. Dr Samuel Kuo received post fellowship training in robotic surgery in California (USA), in both multi-port and single-port robotic techniques. He is experienced in endoscopic procedures, advanced laparoscopic surgery, and minimally invasive techniques. He offers specialist treatment of liver and pancreatic conditions, disorders of the gallbladder, liver, and bile duct, gastro-oesophageal diseases including dyspepsia and reflux, & gastrointestinal cancer. He is experienced in splenic & diaphragmatic surgery, hernia repair, trauma, complex abdominal & mesenteric surgery.
Publications
Year
Journal Reference
Title
2000
Kuo SCL, Gibson WPR
American Journal of Otology Vol 21 (5): p657-62
The influence of residual high-frequency hearing on the outcome in congenitally deaf cochlear implant recipients.
2002
Kuo SCL, Gibson WPR
Cochlear Implants International
2002; Vol 3 (1): p21-30
The role of the promontory stimulation test in cochlear implantation.
2006
Kuo SCL, Percy J, Pillinger S, Evans J.
ANZ Journal of Surgery 2006;
Vol 76: (suppl 1) A16.
Transanal Endoscopic Microsurgery (TEM): Lessons learned the hard way.
2007
Segara D, Kench JG, Skalicky DA, Kuo SCL et. al.
HPB (Oxford). 2007; 9(S2): 57, A224
Increased expression of s100A2 is associated with poor outcome in pancreatic cancer.
2008
Kuo SCL, Sivakumar G, Scarlett CJ et. al.
World Journal Surgery 2008; Vol 32: p1815 – 1822
Sporadic Pancreatic Polypeptide Secreting Tumors (PPomas) of the Pancreas.
2008
Biankin AV, Kench JG, Colvin EK Segara D, Scarlett CJ, Nguyen NQ, Chang DK, Morey AL, Lee CS, Pinese M, Kuo SCL et. al.
Pancreas 2008; 37 (4): 462
Expression of s100A2 calcium-binding protein predicts response to pancreatectomy for pancreatic cancer.
2010
Pang T, Samra J, Kuo S.
ANZ Journal of Surgery. 2010; 80 (10): 699-702
The Role of Peri-Biliary Cysts in Biliary Obstruction.
2012
Ng KS, Kuo S.
ANZ Journal of Surgery. 2012; 82 (12): 842-5
Are we entering a Needlescopic Era?
2014
Townend P, Ng KS, Kuo S.
ANZ Journal of Surgery. 2014; 84 (S1): 64
Quantification of the Physical Forces on Needlescopic Micrograspers relative to conventional laparoscopic instruments.
2014
Smyth JK, Nahm CB, Kuo S.
Journal of Minimally Invasive Surgical Sciences. 2014; 3(2): e16076
Utilization of the Umbilical Hernia Defect for Insertion of Laparoscope and Balloon Dissector in Totally Extraperitoneal Hernia Repair.